24/7/365
Emergency Veterinary Services

in Monterey CA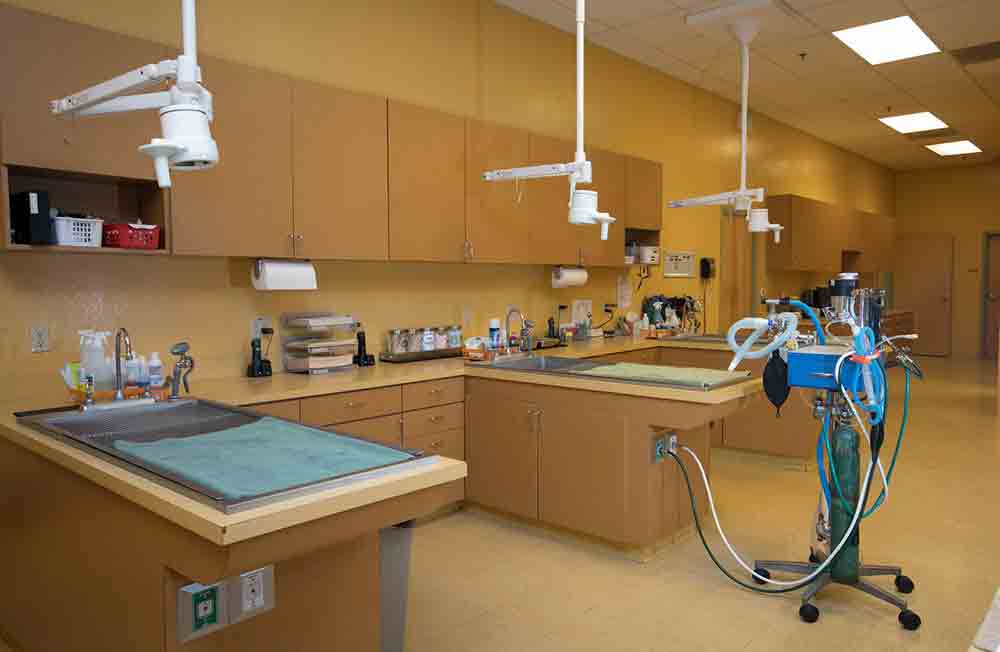 Monterey Peninsula Veterinary Emergency & Specialty Center offers comprehensive, 24-hour emergency services and critical care for the greater Monterey area. Our facility is fully staffed at all times by veterinary professionals for emergency care and referrals from other clinics with whom we work closely to provide complete emergency, critical, and continuous care, including on nights, weekends, and holidays.
Emergency Care
Keeping our state-of-the-art facility open 24/7, 365 days a year means that in the event of an emergency, which by definition will always be unexpected and sure to happen at the most inconvenient of times, we will be able to provide you with immediate access to complete emergency care at a moment's notice. Our highly trained, experienced, and compassionate staff is prepared for walk-in emergencies at any hour, and is equipped with the latest technology and equipment to handle any situation, including:
Acute and chronic illnesses
Trauma and injuries of all types
Exposure to chemicals or toxins
Changes or difficulty in breathing
Bleeding
Straining to urinate
Distended or bloated abdomen
Persistent vomiting or diarrhea
Convulsion/loss of balance
Pain, discomfort, difficulty walking or lameness
Straining or difficulty delivering puppies or kittens
Trembling or shaking
Any changes in behavior or actions that just don't feel right in your mind.
24-Hour Emergency Veterinary Services
Emergency veterinary surgery. Surgical procedures to meet the individual needs of each patient in any emergency situation
In-house diagnostics and laboratory. Digital X-ray, ultrasound, and laboratory tests
Pain management. A full spectrum of options for your pet, administered in accordance with the newest pain management protocols

Veterinary Emergency Staff

Our emergency veterinarians and nursing care staff are specially trained in emergency medicine and critical care. Remaining composed under pressure and developing effective treatment options quickly are vital in emergency situations. Because time is of the essence when caring for the unexpected, our policy is to triage your pet upon arrival, just as it is done in a traditional hospital, to assure that the most critical patients are always treated immediately. In the event that you do have to wait a little longer, as is the case when another pet is determined to have a more urgent or life-threatening condition, please be patient with us, as we would do the very same for your pet.

The emergency clinicians at MPVESC use their advanced and extensive specialty training and take every measure to ensure that whatever the situation, you and your pet will be in good hands during any emergency.

We do know how stressful it is dealing with an emergency, especially when it comes to your beloved pet. Whether it is your companion's medical condition, the uncertainty of any treatment outcome, or the added challenge of unexpected expenses, we are committed to staying with you every step of the way and will make every effort to make your experience as pleasant as possible.

For more information on emergency services, please contact us.