Information
for New Pet Care Clients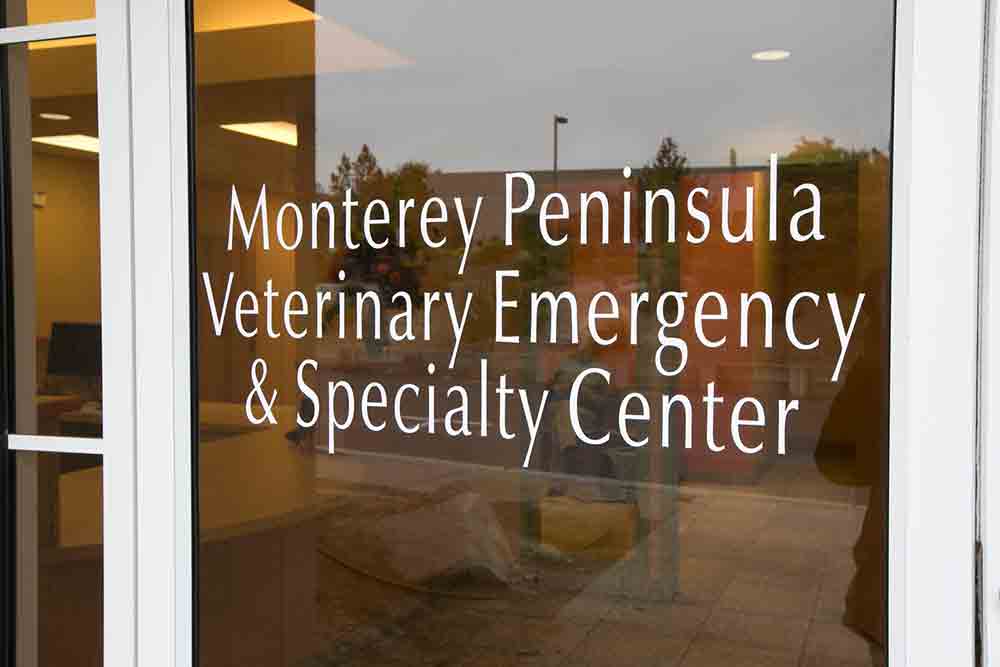 New Client Forms
New clients are always welcome for Monterey Peninsula Veterinary Emergency & Specialty Center's many general practice pet care, emergency veterinary and specialty surgery services. We aim to provide not only the most versatile and compassionate health care for your pet, but also the very best in customer service for our clients. For the best veterinary services for your pet, please consider Monterey Peninsula Veterinary Emergency & Specialty Center.
Please take advantage of our online forms. You can fill out this basic paperwork online and submit to us prior to your visit to MPVESC.
As an alternative, you may also download and print the New Client Form (PDF), fill it out at home, and bring it with you to your first appointment.
Appointment Policy
Non-emergency appointments may be made for general veterinary care between the hours of 8 a.m. and 5 p.m., Monday through Friday.
As a 24/7 facility, we offer clients the option of early drop-off and late pick-up for convenience. Appointments for elective and specialty veterinary surgery services are made by referral through our general care practice or your regular veterinarian during the hours above.
Emergency veterinary services are open 24 hours every day, including holidays and weekends, for round-the-clock walk-in care and emergency referral by local clinics.
Payment & Pet Insurance Information
Accepted payment forms for all services at MPVESC include cash, personal checks, Visa, Discover, and MasterCard. We accept and highly recommend CareCredit to our clients as well.
We are happy to work with pet insurance agencies and have a number of pet insurance forms and resources available for review in our office.
Our veterinarians always give a thorough cost estimate before rendering any services. We are committed to working with you to find treatment solutions while also considering your financial concerns. Even providing a more minimalistic care approach can often make a significant difference for your pet.
To make an appointment or to speak with one of our receptionists about any of the policies outlines above, please give us a call. We hope to hear from you soon!