Board-Certified Veterinary Orthopedic Surgery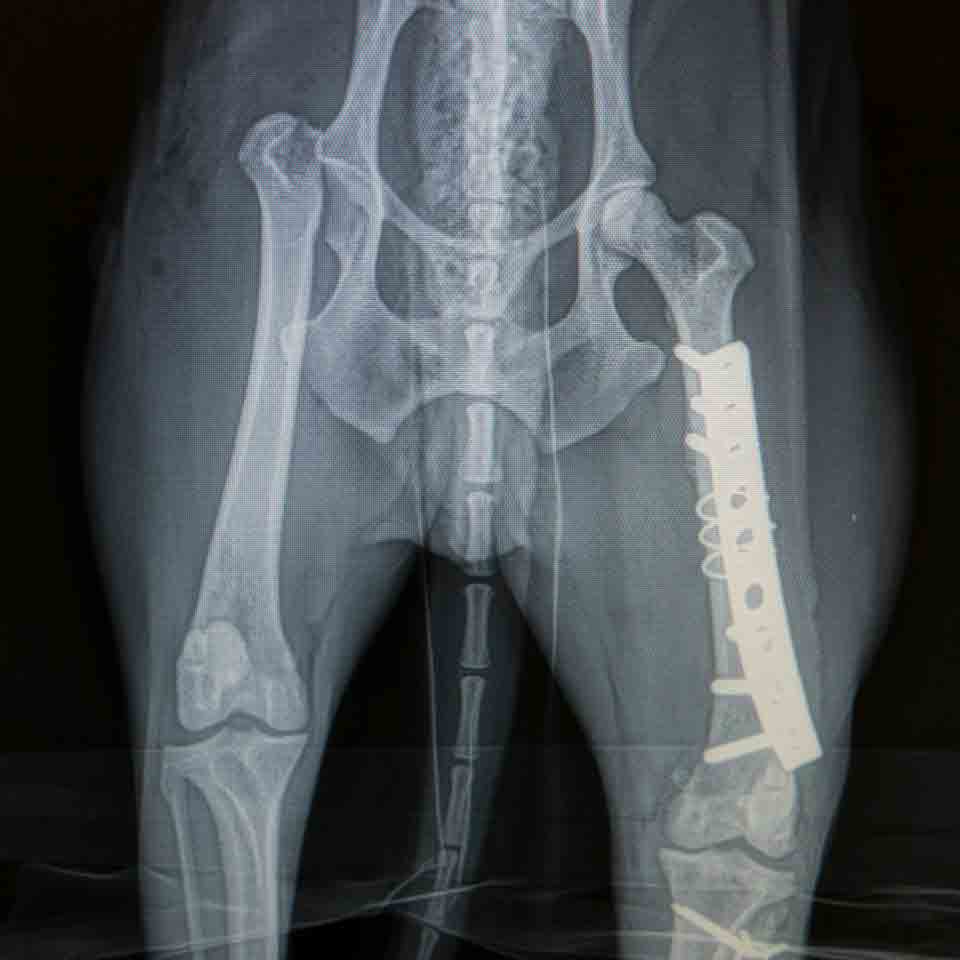 Veterinary Orthopedic Services
We offer complete surgical procedures to treat and repair fractures and damaged tendons and ligaments. The surgeon also can address a range of severe musculoskeletal injuries, as well as degenerative conditions such as canine hip dysplasia. Advanced specialty orthopedic surgeries available from our partners include tibial plateau leveling osteotomies (TPLO), femoral head ostectomy (FHO), and any fracture repair.
Our Orthopedic Specialists
The board-certified surgeons at our facility work alongside our own trained and experienced nursing staff, with all the same standards for safety and effectiveness that are applied to our general pet surgery and emergency veterinary surgery services. Complete patient monitoring, professional anesthesia, and comprehensive veterinary pain management are part of every specialty orthopedic procedure.
As with all specialty surgeries at MPVESC, orthopedic patients may be evaluated and referred by our daytime general or emergency care practice or by your own veterinarian for an appointment with one of our partnering surgeons.
Please contact us if you'd like more information on our specialty pet orthopedic services.