Board-Certified Surgeons Give Pets the Very Best
in Specialty Surgery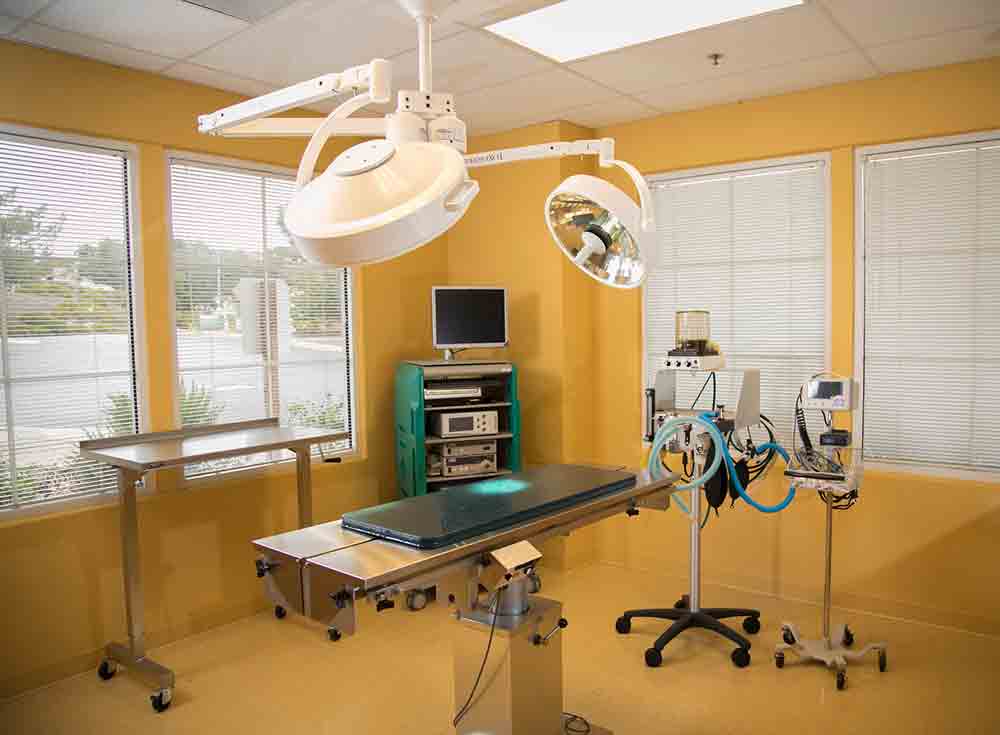 In addition to our general practice pet surgery services and exceptional emergency veterinary surgery, Monterey Peninsula Veterinary Emergency & Specialty Center is proud to offer advanced specialty surgeries by board-certified surgeons. Should your pet require one of the procedures listed below, you will be able to meet with the surgeon for a consultation to discuss the best and most appropriate surgical care for your pet
The specialized surgical services available to patients at MPVESC include:
TPLO (tibial plateau leveling osteotomy)
Orthopedic fracture repair
Soft tissue surgery
Cancer surgery
Hip dysplasia treatment
Our Commitment to Specialty Veterinary Surgery
At our facility, all specialty surgeries are performed in accordance with rigorous standards, ensuring that your pet receives the safest and most effective procedure possible. Our team of highly trained Registered Veterinary Technicians (RVTs) and veterinary assistants will monitor your pet throughout anesthesia and the entire recovery phase, using the latest monitoring technology, to ensure your pet's safety. With our 24/7 service, we are able to keep your pet hospitalized after surgery for as long as necessary in order to make sure he or she fully recovers and recuperates well enough to continue the healing process at home.
Please contact us with any questions regarding our specialty veterinary services or to schedule an appointment and consultation for your pet.