Veterinarians
Dr. Katja Herrmann

Medical Director
Dr. Katja Herrmann graduated with a Doctorate in Veterinary Medicine from the University of Veterinary Medicine in Hannover, Germany in 1987. She then moved to the United States and worked at a busy small animal hospital in St. Louis, Missouri. To complete the requirements for a veterinary license, Dr. Herrmann completed a year at the Veterinary Teaching Hospital at the University of Columbia in Missouri, receiving her American Veterinary License in 1991 and her California License in 1993. She then moved to California and started to exclusively practice emergency medicine. Dr. Herrmann also completed a residency in emergency and critical care at the University of California at Davis in 2004.
In 2004, Dr. Herrmann founded the Monterey Peninsula Veterinary Emergency & Specialty Center, moving the existing emergency clinic into a new, state-of-the-art facility in 2005. Her passion and dedication has continued to include all aspects of emergency and critical care medicine. In her time away from her second home at the clinic, Dr. Herrmann enjoys all types of outdoor activities. She likes riding her Harley, relaxing and cooking with friends, and is learning watercolor painting, along with all things related to her rescue dogs and cat.
Dr. Natalie Albright
Dr. Natalie Albright grew up in Southern California. She completed her undergraduate studies at Occidental College in Los Angeles and then went on to attend the University of Pennsylvania for veterinary school. Following veterinary school, she stayed in Philadelphia for a few years, where she met her husband, but ultimately came home to California. Dr. Albright has been working in emergency and general practice hospitals since graduation. Her clinical interests include emergency medicine, soft tissue surgery, and physical therapy. When not working, Dr. Albright enjoys running, cooking, gardening and spending time outdoors with her husband, two dogs, two boys and cat.
Dr. Jane Harris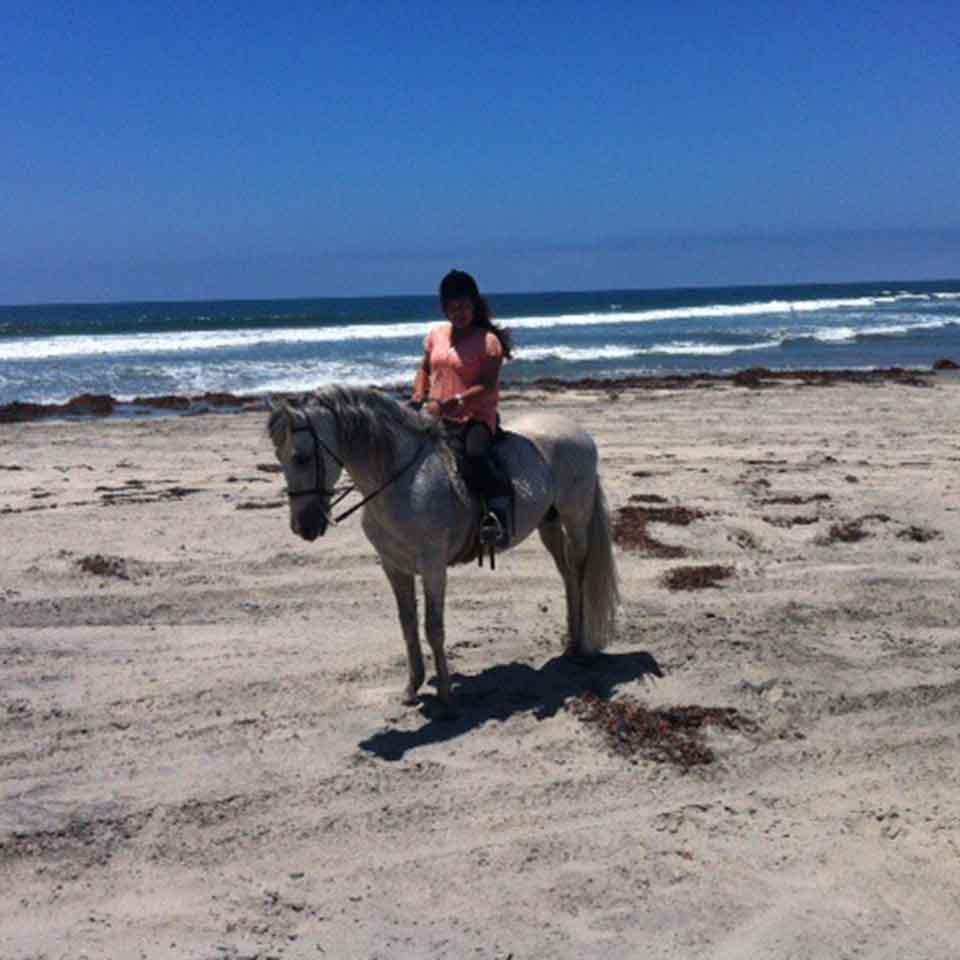 Dr. Jane Harris received her Bachelor's degree in Biology for UCSD, a Master's in Microbiology from the University of Kansas and her DVM from UC Davis in 1992. Although she started out as an equine veterinarian, Dr. Harris has been practicing small animal emergency medicine since 1996. Dr. Harris spends her free time with her horse, her Pit Bull, Sammie and her Pug, Milton.
Dr. Terri Presnell
Dr. Terri Presnell grew up in Kansas and received her bachelor's degree in biology from Friends University in Wichita, Kansas in 1987. Deciding to focus on veterinary science, Dr. Presnell applied her background in biology to her graduate studies, earning a doctorate from Kansas State University's College of Veterinary Medicine in 1993. She has been practicing veterinary emergency medicine since 1999.
Dr. Presnell still has a log home on 20 sprawling acres in her native state and shares her home life with her pets: a German shepherd, two pit bulls, one cat, and a Chiweenie.
Dr. Johanna Sherrill, ACZM
Dr. Johanna Sherrill graduated from the University of Georgia with a Degree in Veterinary Medicine in 1995 and a Master's in Medical Microbiology in 1996. She then completed a general medicine and surgery internship in San Diego, an aquatic internship at Mystic Aquarium in Connecticut, and a residency in zoological medicine at the National Zoo in Washington, DC.
Dr. Sherrill became board-certified in zoological medicine in 2005. She has worked as a relief Veterinarian in California for 20 years, treating all animal species even fish. She is passionate about marine conservation and an eco-friendly lifestyle.
Staff
Lorah Marini, RVT

Practice Manager
Lorah's career experience began in 1988 in small animal, general practice and shortly thereafter, she moved into emergency medicine. Since earning her RVT credential in 1991, Lorah has held nursing care, supervisory and leadership positions in both private practice and emergency service hospitals throughout the San Francisco Bay Area, and most recently, the San Francisco SPCA. Lorah is passionate about providing exemplary nursing care and outstanding client service while at the same time, promoting animal welfare and enhancing the human-animal bond. Throughout her extensive career, Lorah's had the incredible opportunity to act as a mentor to many veterinary assistants and newly credentialed RVTs and she serves as a Subject Matter Expert for the RVT Examining Committee. When not spending time with her husband and their pack of rescued, special needs critters, Lorah volunteers her time in the wildlife rehabilitation department of the Peninsula HS/SPCA.