Veterinarians
Dr. Katja Herrmann

Medical Director
Dr. Katja Herrmann graduated with a Doctorate in Veterinary Medicine from the University of Veterinary Medicine in Hannover, Germany in 1987. She then moved to the United States and worked at a busy small animal hospital in St. Louis, Missouri. To complete the requirements for a veterinary license, Dr. Herrmann completed a year at the Veterinary Teaching Hospital at the University of Columbia in Missouri, receiving her American Veterinary License in 1991 and her California License in 1993. She then moved to California and started to exclusively practice emergency medicine. Dr. Herrmann also completed a residency in emergency and critical care at the University of California at Davis in 2004.
In 2004, Dr. Herrmann founded the Monterey Peninsula Veterinary Emergency & Specialty Center, moving the existing emergency clinic into a new, state-of-the-art facility in 2005. Her passion and dedication has continued to include all aspects of emergency and critical care medicine. In her time away from her second home at the clinic, Dr. Herrmann enjoys all types of outdoor activities. She likes riding her Harley, relaxing and cooking with friends, and is learning watercolor painting, along with all things related to her rescue dogs and cat.
Management
Kirsten Davis

Practice Manager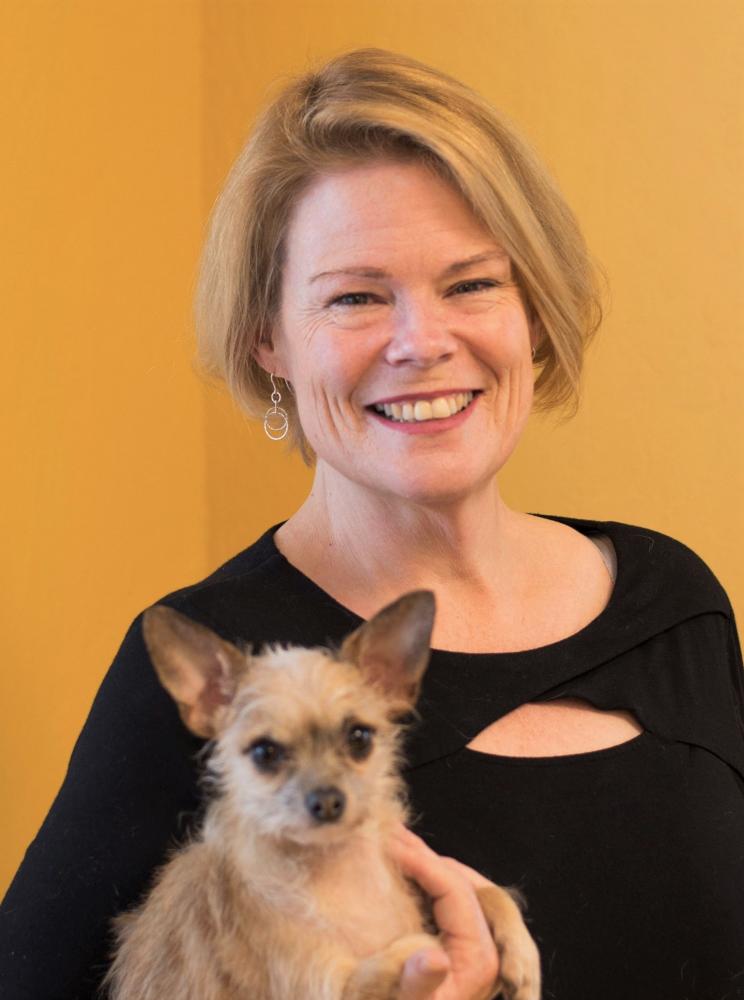 Kirsten is a northern California native. She grew up in the heart of Silicon Valley, and biked to school past some iconic tech business.
Kirsten's first career was in IT and Software Development - both of which see still enjoys and dabbles in.
About 15 years ago, during a downturn in the economy, Kirsten looked around for a next career, and ended in Veterinary Medicine! She loves the challenge of constantly learning, and working with compassionate, dedicated professionals to provide care for animals of all types.
In her spare time, Kirsten enjoys spending time outdoors, crafting, and hauling around her tiny mutt, Lucinda on lots of adventures.