Veterinarians
Dr. Katja Herrmann

Medical Director
Dr. Katja Herrmann graduated with a Doctorate in Veterinary Medicine from the University of Veterinary Medicine in Hannover, Germany in 1987. She then moved to the United States and worked at a busy small animal hospital in St. Louis, Missouri. To complete the requirements for a veterinary license, Dr. Herrmann completed a year at the Veterinary Teaching Hospital at the University of Columbia in Missouri, receiving her American Veterinary License in 1991 and her California License in 1993. She then moved to California and started to exclusively practice emergency medicine. Dr. Herrmann also completed a residency in emergency and critical care at the University of California at Davis in 2004.
In 2004, Dr. Herrmann founded the Monterey Peninsula Veterinary Emergency & Specialty Center, moving the existing emergency clinic into a new, state-of-the-art facility in 2005. Her passion and dedication has continued to include all aspects of emergency and critical care medicine. In her time away from her second home at the clinic, Dr. Herrmann enjoys all types of outdoor activities. She likes riding her Harley, relaxing and cooking with friends, and is learning watercolor painting, along with all things related to her rescue dogs and cat.
Dr. Jane Harris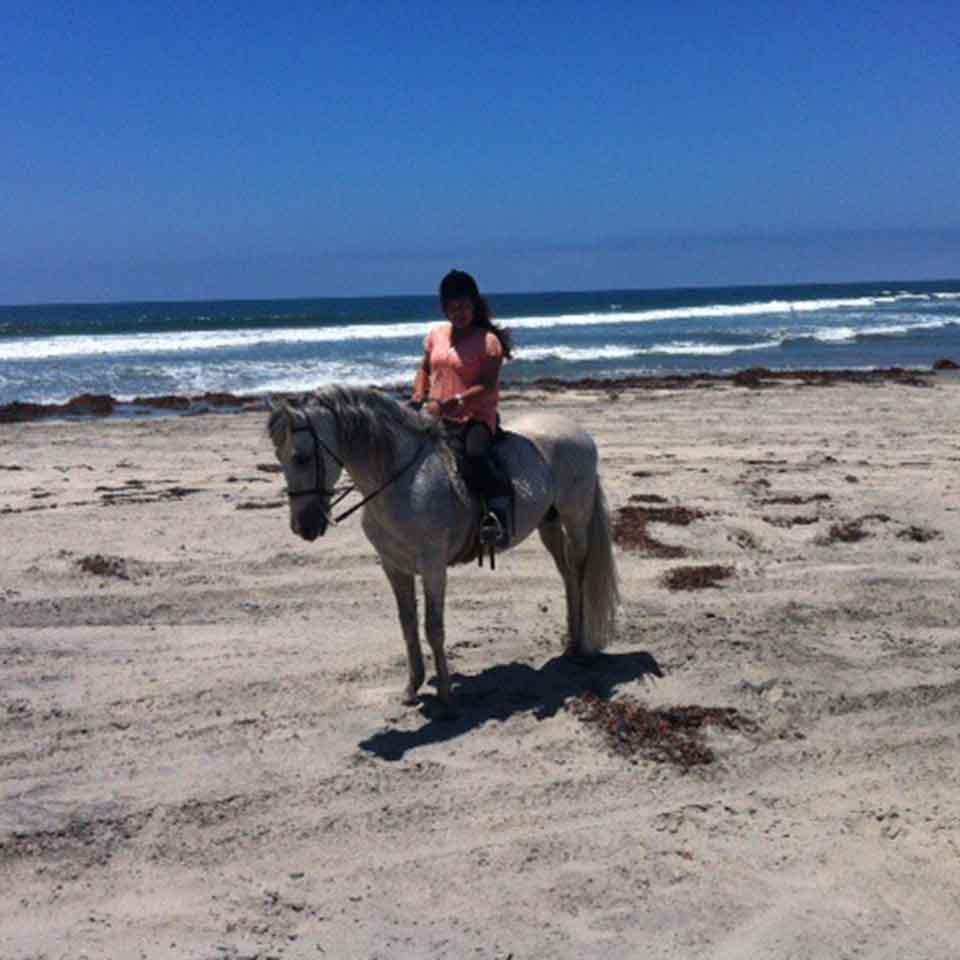 Dr. Jane Harris received her Bachelor's degree in Biology for UCSD, a Master's in Microbiology from the University of Kansas and her DVM from UC Davis in 1992. Although she started out as an equine veterinarian, Dr. Harris has been practicing small animal emergency medicine since 1996. Dr. Harris spends her free time with her horse, her Pit Bull, Sammie and her Pug, Milton.
Dr. Johanna Sherrill, ACZM
Dr. Johanna Sherrill graduated from the University of Georgia with a Degree in Veterinary Medicine in 1995 and a Master's in Medical Microbiology in 1996. She then completed a general medicine and surgery internship in San Diego, an aquatic internship at Mystic Aquarium in Connecticut, and a residency in zoological medicine at the National Zoo in Washington, DC.
Dr. Sherrill became board-certified in zoological medicine in 2005. She has worked as a relief Veterinarian in California for 20 years, treating all animal species even fish. She is passionate about marine conservation and an eco-friendly lifestyle.