Pet Wellness & Preventive Care
for Monterey's Companion Animals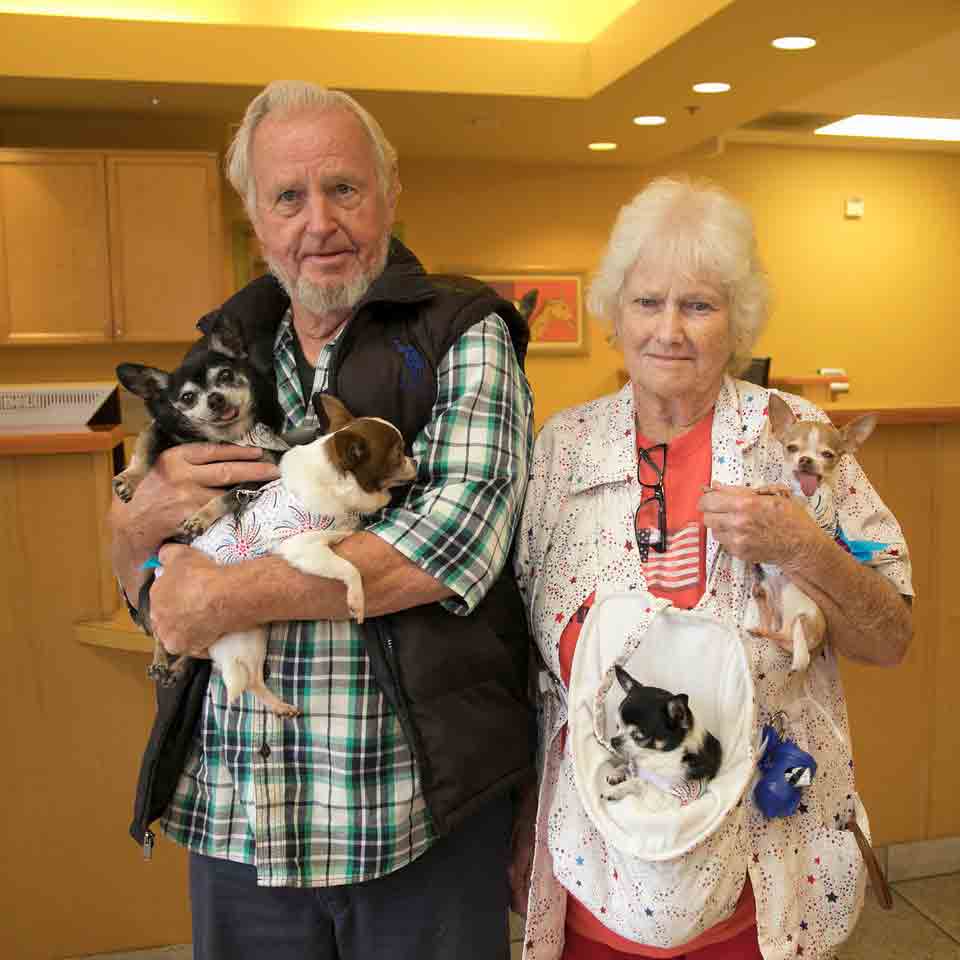 Our general practice offers complete wellness care for a diverse range of pets. Dogs, cats, birds, reptiles, and pocket pets are all treated at Monterey Peninsula Veterinary Emergency & Specialty Center, with individualized attention given to their unique needs to keep them healthy for life. Our veterinarians continue to provide animal companions with the detailed wellness care they deserve.
Complete Veterinary Wellness & Preventive Care
We believe effective pet wellness requires a comprehensive approach. Wellness care for pets should consider the many small details that make each animal unique, including all aspects of your companion's environment, physiology, and lifestyle. Taking these extra steps really makes all the difference when it comes to providing our patients with the most appropriate preventive solutions, as well as recommendations for home care and nutrition. In order to fully understand your pet's unique personality, habits, and home situation, we like to take time to talk to you in detail and always schedule appointments long enough so we have enough time to discuss all your issues during your visit.
Vaccinations
In addition to wellness checks and physical exams, regular updates of your pet's vaccinations play an important role in keeping him or her happy and healthy. We make sure to provide each patient with the most appropriate vaccinations according to age, breed, lifestyle, and other aspects that differentiate your pet from the rest. Thus, vaccinations vary for each patient and may include initial immunizations for your puppy or kitten, as well as vaccination updates for adult and senior pets.
Cat & Dog Microchipping
We strongly advocate pet microchipping. Our veterinarians immediately scan every animal presented to us and, in the majority of the cases, we are able to reunite the lost pet with their owners in a short period of time if the pet has been microchipped. We also advise microchipping indoor pets, since pets that are not used to being outside are much more likely to get lost. Veterinarians use the HomeAgain if there is one microchipping system to safely microchip patients at our center.
Weight Loss
Maintaining a healthy weight and proper nutrition is an important aspect of wellness for any pet. Pets are just as susceptible as humans to diseases associated with obesity. We are happy to offer weight loss programs and advice on ways in which you can meet all of your pet's dietary needs.
Our veterinarians will always take the time to communicate with you about wellness and preventive care for your animal companion. We understand how important it is for people to know what is going on with their pet's health and make sure to keep you informed so you know what to expect and how best to care for your pet at home.
For more information on pet wellness and preventive care, or to schedule an appointment for your pet, please call us today.