Veterinary Ultrasound & Telemedicine
at MPVESC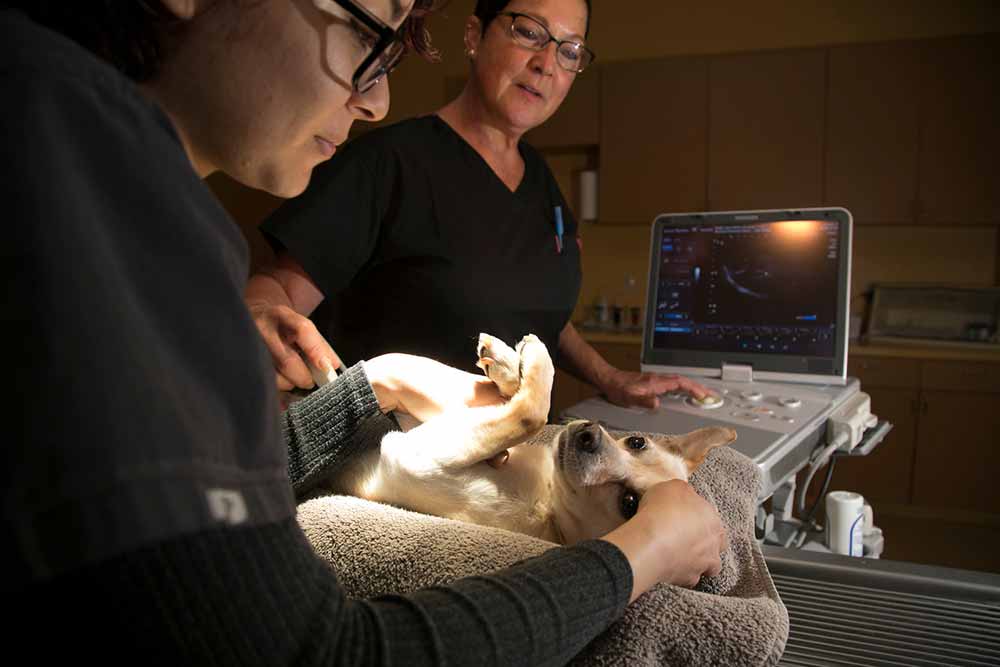 Monterey Peninsula Veterinary Emergency & Specialty Center is able to offer ultrasound as a non-invasive diagnostic option. Ultrasound can provide detailed information about any abnormal size and structure of internal organs and has become an integral part of making a diagnosis and being able to elect the best treatment option for your pet.
Basic Diagnostic & Emergency Ultrasound
The emergency and general practitioners at Monterey Peninsula Veterinary Emergency & Specialty Center are trained to perform basic ultrasound using state-of-the-art equipment and technology.
Mobile Board-Certified Pet Radiology
We also have the ability to call on independent, mobile, board-certified radiologists. These veterinary ultrasound experts work closely with our practice to perform ultrasound to meet your pet's needs on demand. Radiologists also can perform other diagnostics during ultrasound, such as fluid aspiration from a body cavity or organ, biopsy of an organ or tumor, yielding essential information about your pet's condition.
24/7 Telemedicine for Radiology Consultation
In addition to our basic and mobile ultrasound capabilities, our veterinarians also maintain 24/7/365 access to board-certified radiologists for consultation and support via telemedicine. Using telemedicine to instantly transfer the digital ultrasound images, we are able to get a written report from the board-certified radiologist in a short turnaround time of 1&endash;4 hours.